IO Endo | IONYX new files
Rotary files
And if you were to change to files offering real progress in terms of convenience and flexibility?
With its IO Endo files, IONYX is offering an innovative product that adapts perfectly to all types of canal:
simple or complex, very narrow or curved
IO Endo files's strengths
performance
IO Endo files adapt perfectly to the shape of the canal allowing you to work safely. The fineness of its non-cutting tip combined with the two cutting edges of its blade ensure excellent cutting efficiency, thereby avoiding any risk of obstruction, deviation or perforation.
efficiency
The IO Endo range offers you a complete solution: IO Endo Small, Medium or Large, for the simplest to most complex root canal treatments; IO Endo Retreatment files for removing filling material.
simplicity
Each pack of IO Endo files contains a trio or a quartet of files that are very easy to identify thanks to the coloured rings etched onto the shaft. Save time when carrying out your dental procedures. Using IO Endo files ensures you can work quickly and efficiently, and most importantly, adapt to each specific case.
How to choose my IO Endo files?
IO Endo Small
(narrow apical)
For very narrow or curved canals, to be used in addition to initial preparation with IO Endo Medium.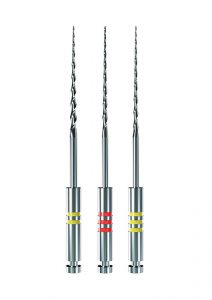 IO Endo Medium
(normal apical)
For straight or slightly curved canals with a standard diameter.
.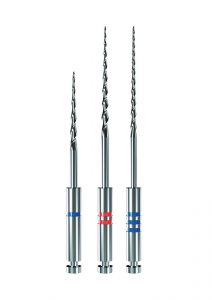 IO Endo Large
(wide apical)
For wide canals, to be used in addition to initial preparation with IO Endo Medium.
.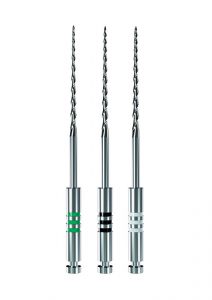 IO Endo
Retreatment
For removing
old filling material.
 ionyx
You can order the new IO Endo files by contacting our Commercial Department by mail at ionyx@ionyx.eu or look for a distributor near you !